| | |
| --- | --- |
| | Material study and BRDF data presentation |

To render realistic surfaces and establish a viable global illumination scheme it is usually necessary to acquire BRDF data for the principal if not all surfaces in a scene. This page presents a case study of six materials, which cover more than 80 percent of the atrium surfaces. Other surfaces and interpolation values for measured surface, are presented on this page with corresponding photographic samples, these values might be useful to reproduce the scene.

The BRDF measurements for actual material samples, were performed at the Keldysh Institute of Applied Mathematics (Moscow, Russia); details concerning the measurement procedure were presented at the Graphicon'99 conference, and the corresponding paper is available here (MS Word format). The paper is written in Russian, but figures and device specifications are explained in English.

The measurement data is stored in the format explained here.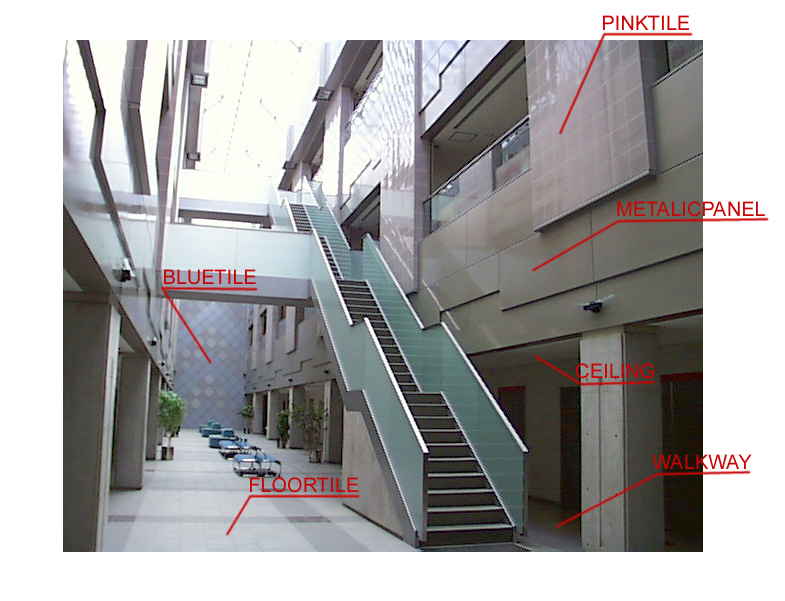 BRDF data presentation for various surfaces:
BTF data for FLOORTILE, WALKWAY, PINKTILE, and CEILING are also available. The BTF measurements have been performed by the Computer Graphics Group at the University of Bonn.
---